The International Telecommunication Union (ITU) is heeding the call of the United Nations Office at Geneva's campaign to "Say no to sexism" – and to help make International Geneva a "sexism-free zone."
Michael Møller's campaign and video statement
Here is what we at ITU are doing:
Boosting awareness of sexist attitudes and behaviour within ITU. Sexism encompasses behaviours and comments that foster stereotypes based on gender. These can perpetuate unequal treatment of others and pave the way to sexual harassment.
Accelerating implementation of our 'Zero Tolerance' Policy for Sexual Harassment. At ITU, we are creating a safe and harmonious work environment for all while reinforcing the values of integrity, tolerance and respect for diversity as reflected in the ITU Code of Ethics.
Closing the gender gap at ITU. In 2018, Ms. Doreen Bogdan Martin was the first woman in the history of ITU to be elected to serve as one of ITU's five top officials. ITU is endeavouring to improve the representation of women in its work, as reflected on the We continue to strive for gender equity.
Closing the gender gap on panels at ITU events. As an International Gender Champion, the ITU Secretary-General, Mr Houlin Zhao, has committed to promoting gender balance on panels at ITU events. The Secretary-General also invites ITU Members to nominate women in delegations and for chairmanship positions for conferences and study groups. In 2018, for the first time since the Union was created more than 150 years ago, the ITU Plenipotentiary Conference saw more female than male Committee Chairs.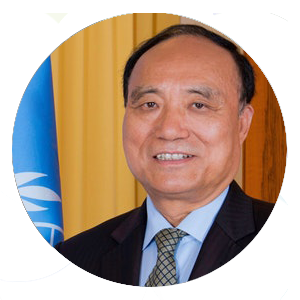 Houlin Zhao
Secretary-General, ITU
Gender equality is not just a moral imperative. Gender equality is also a huge opportunity for global development.